We have the ideal candles for your event: Weddings, Parties, Celebrations...
Discover the magic of our special candles for indoors and outdoors.
Illuminate your spaces with charm and let yourself be advised by our experience in creating unique environments.

Are you looking for an elegant and cozy way to decorate and illuminate your special events? Candles are the perfect answer! Whether you are organizing a wedding, a company event, a party, a romantic dinner, an anniversary or a birthday party, candles are a simple and effective way to create a magical atmosphere. Our candles are made of fsustainable and natural way, recycled packaging the wicks are 100% cotton to ensure a bright and long lasting flame. Available in a variety of colors and scents, our candles are a simple and elegant way to add a touch of style to any event. Want to add a personalized touch? We offer the option of personalize your candles with engravings, personalized labels being able to add the name of the event or a special message for your guests. In addition, our candles are an ecological way to light your events.
Unforgettable weddings, parties or any event
Don't miss the opportunity to make your wedding, party, birthday or any celebration a memorable and charming experience with Velas de Ibiza. We have extensive experience in providing candles for weddings on the island of Ibiza. And after your event, candles can be reused or recycled, reducing the environmental impact. We are here to help you on how to incorporate candles into your event, We can guide you in the choice of candles that complement your decoration and style of event, as well as advise you on the number and location of the candles to achieve the desired effect.. With our experience, you will be able to create a magical and unforgettable atmosphere for you and your guests. Contact us today to place your order and add the perfect touch of light and warmth to your next event.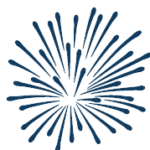 Ideal candles for Weddings, Parties and special events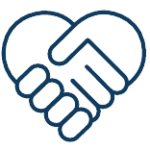 Personalized advice to choose the best type of candles depending on the event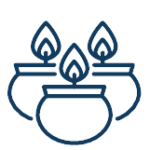 "light up your life" with our candles